A soil, A Vineyard…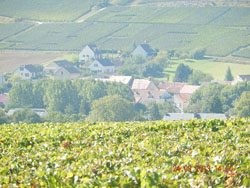 The Champagne Pelletier vineyard, near Epernay, is situated among the communes of Passy-Grigny, Saint-Gemme and Verneuil in the plot « Vallée de la Marne Rive Droite » (Marne valley, right bank).
In this vineyard area, to the west of the designated region, hillsides are cultivated for their clay-limestone soils, as is common on the Marne. The dominant grape variety is "Pinot Meunier".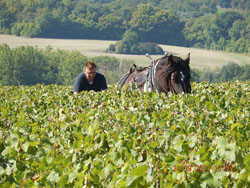 Le Pinot Meunier
Champagnes possessing a seductive bouquet, with fruitiness and great versatility.
Le Chardonnay
Champagne characterized by delicate aromas, floral notes, citrus, sometimes quite mineral.
Le Pinot Noir
Champagne characterized by red fruit aromas and its distinctive structure.
Alcohol abuse is dangerous for your health. Consume in moderation.